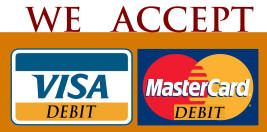 Fees 2016/2017

Students can enrol for lessons at any stage throughout a term.
The following are fees on a term by term basis. If a student starts tuition mid-term, the term fee will be reduced according to the number of lessons remaining.
Fees for Individual Instrumental Tuition

All One-to-One classes are 30 mins Duration
Term 1 : Sept 5th - Nov 27th (11 Lessons)
€255
Term 2 : Nov 28th - Mar 5th (11 Lessons)
€255
Term 3 : Mar 6th - Jun 10th (12 Lessons)
€275

45 & 60min classes are available

Fees for Children's Pre-Instrumental Tuition
All group classes are 30 mins duration
Term1
Term2
Term3
Children's Pre-Instrumental (4-6yrs)
€132
€132
€144
The Academy offers 10% discounts on second & third classes taken within the same term by: Members of the same family or -By any one student.
Four classes or more will receive a 15% discount.
-------------------------------------------------------------------------