MOVIE PREMIER FOR ACADEMY STUDENTS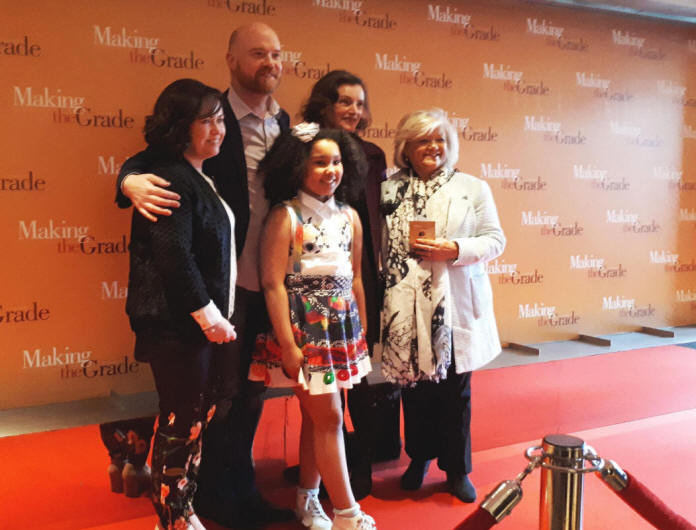 Staff and students of the Tullamore's Academy of Music were very excited over Easter break, as they walked the red carpet at the Lighthouse Cinema in Smithfield, Dublin at the Movie premier of "Making the Grade". They took part in the Movie which goes on general release in cinemas across Ireland next week.
Ken Wardrop's Making The Grade invites us into the world of the piano lesson. Every year teachers and students throughout Ireland prepare for graded musical exams. These exams can be pleasing for some but daunting for others. Each student has their own goal but reaching Grade Eight is considered a pinnacle. This endearing and uplifting documentary explores the bond between piano teachers and their pupils as they struggle through these grades. This is a story of the transformative power of music and the pride and happiness it provides both the students and teachers. It may inspire us all to keep making the grade. Martin Burgoyne, a piano teacher at Tullamore's Academy of Music, was chosen out of many teachers interviewed throughout the country, as the teacher to represent grade 8 in the Movie. Martina, her students and the building of The Academy of Music feature in the conclusion of the documentary which observes students from the graded system throughout Ireland starting at grade elementary all the way through to Grade 8.
All this is very appropriate as this week at the Academy and all its students face into the final weeks of preparation for their end of year examinations to take place in May. There is no doubting that they will, for sure, be able to make the grade?