EMILY AWARDED COVETED PLACE IN
IRELAND'S YOUTH WIND ENSEMBLE
<![if !vml]>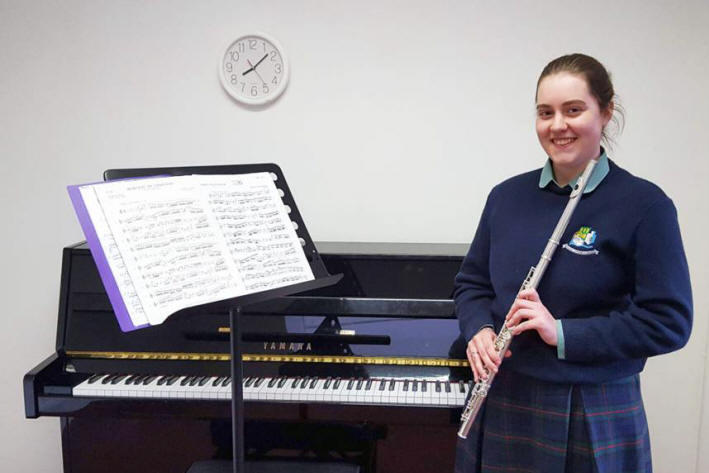 <![endif]>

Talented Flautist Emily Dillon (16 Years) from Athlone, Co.Westmeath has just been awarded a coveted place with the Irish Youth Wind Ensemble.

Emily was one of only 9 flute players in the whole of Ireland to receive the good news. Ireland's most talented young wind musicians the length and breadth of the country audition every year with the hope of being successful in becoming part of Irelands "Most exciting Wind Ensemble".

Emily secured a place in the IYWE on the strength of her first audition and will begin rehearsals next month which will be followed by concerts on the National Concert Hall, many other National and International Stages under the baton of renowned Irish Conductor Ronan O'Reilly.

Emily will be tutored by some of Ireland's finest professional wind, brass and percussion players. The Ensemble then move into intensive rehearsals which are followed by a series of concerts in Ireland. The IYWE have also toured abroad on numerous occasions.

The ethos of the IYWE is to offer young wind, brass and percussion players an opportunity to study, perform and experience music specifically composed for the wind ensemble medium and to present music that otherwise would not be heard by Irish audiences. As a result, the Wind Ensemble has had many world and Irish premieres.

Emily (a Transition year student at Athlone Community College) is one of the Advanced Flute students at the Academy of Music in Tullamore. She has been playing flute in the Academy for 7 years now and is currently about to sit her Grade 7 exam. As well as Flute Emily has being studying Piano with the Academy for 9 years and will be sitting her Diploma in June of this year. She has been a member of the "Midlands Youth Orchestra" for many years.